3 Ways To Get The Most Out of Your Backer Survey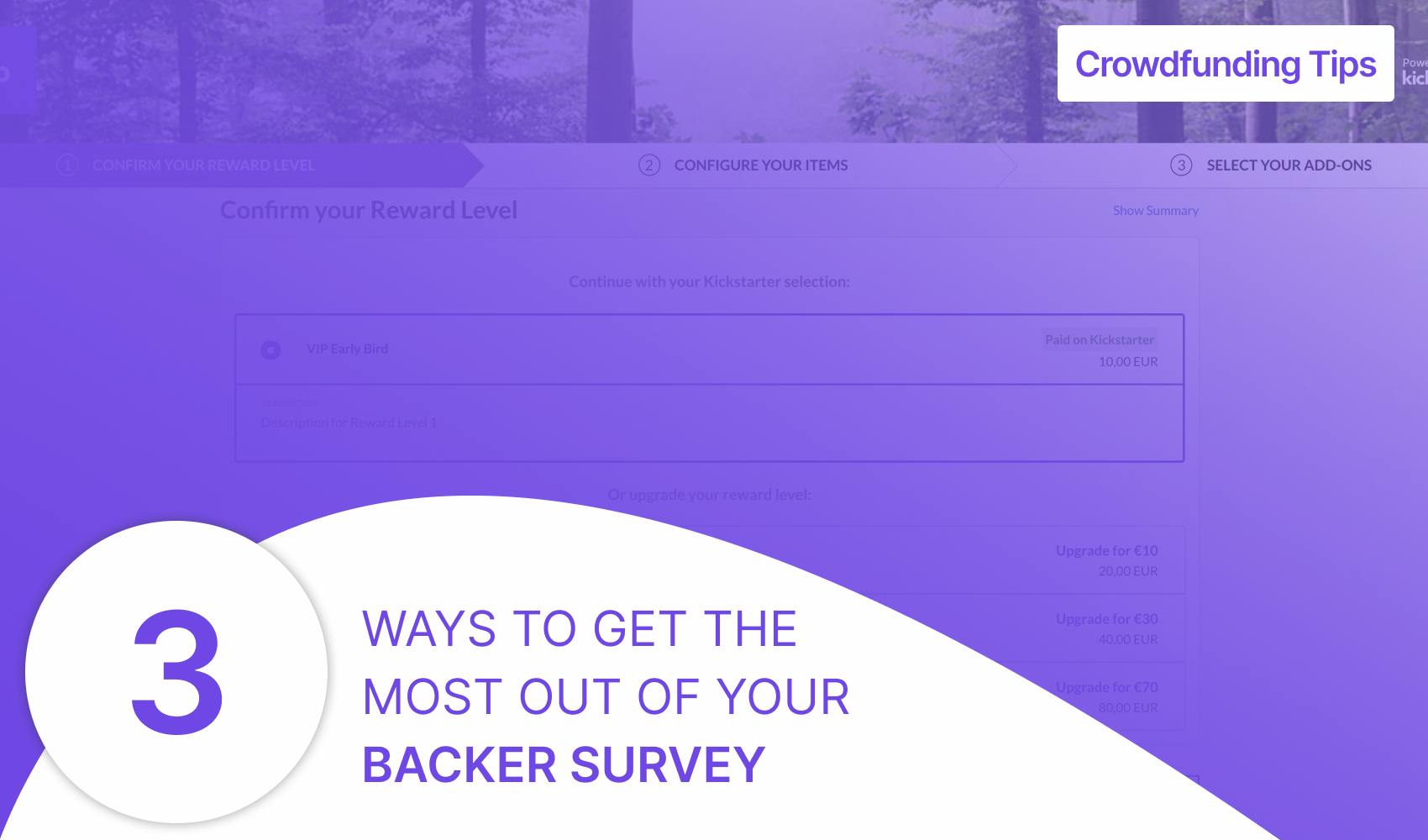 Your crowdfunding campaign is over. You've reached, or even exceeded your goal. The work isn't over – in fact, it's only just beginning. Now it's time to start fulfilling your pledges. This is where an intuitive Pledge Manager comes in. 
A Pledge Manager is beneficial in many ways, it's so much more than just a tool to fulfill pledges. Here are some of the top ways to get more out of your backer survey. 
Grow Your Email List
Use your Pledge Manager survey to get backers to opt-into joining your email list. They are already fans of your product, which means they'll likely be interested in receiving updates. Email marketing is one of the best ways to build connections with your customers. According to the Association of National Advertisers, email marketing sees an average of 4,300% return on investment for businesses in the U.S. 
Email marketing is more personalized than social media marketing, has a higher conversion rate, better ROI, and is easy to control. The bigger your email list, the better the outcome. Using your backer survey to grow your email list is highly effective since each and every one of your backers will engage with your survey. 
When setting up your Pledge Manager, you can enable a feature that asks backers to opt-into email communication when they go through the survey. You can integrate an email service provider like MailChimp directly into your ecommerce store so when backers opt-in, they'll be automatically added to your email lists. 
Inviting your backers to join your email list also provides an opportunity to invite them to a referral program to thank and reward them for sharing your brand with their friends, family, and followers.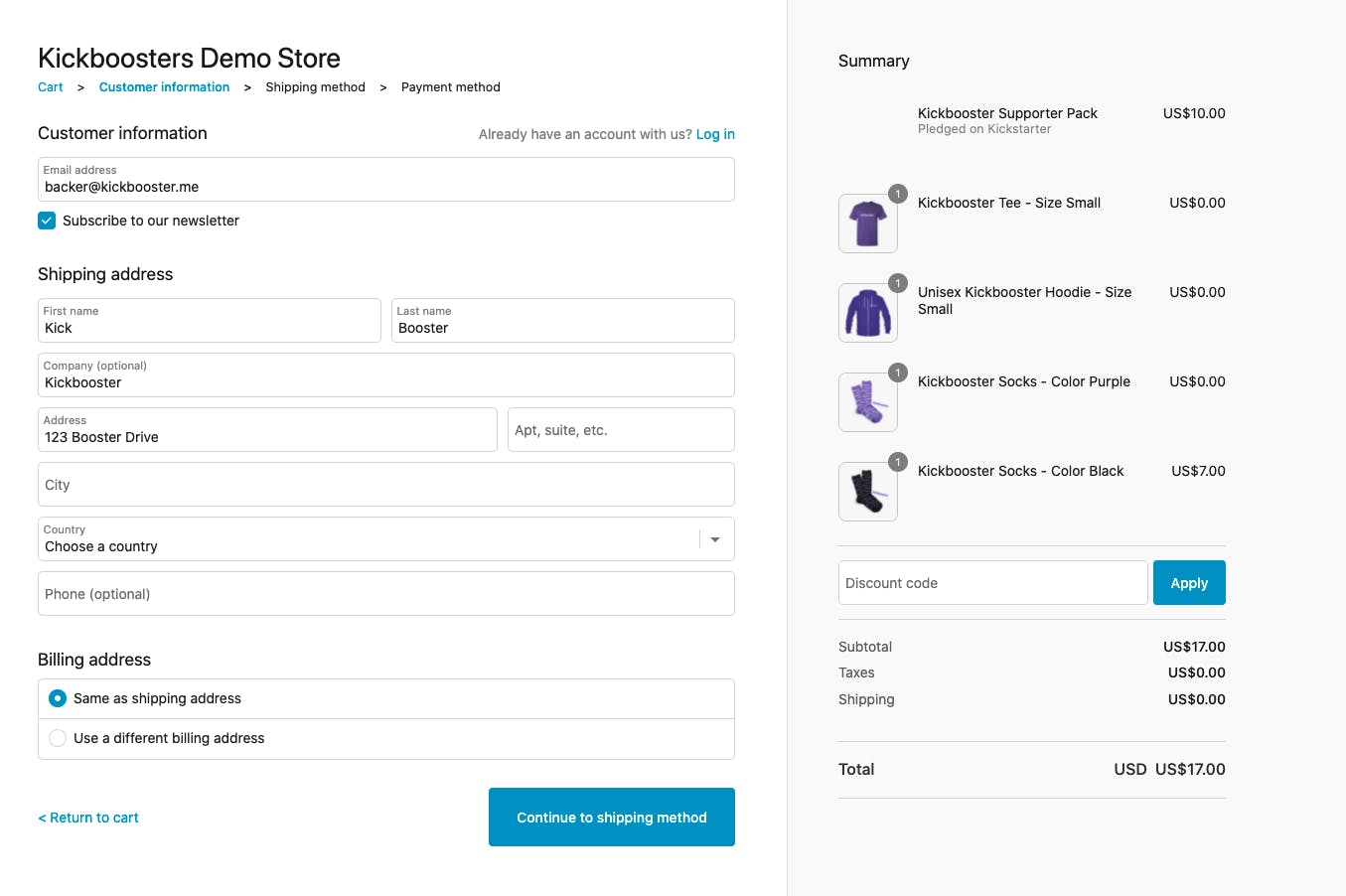 Sell Add-Ons
One of our favorite features of our Pledge Manager is the ability to offer add-ons in your survey. Offering tiers with add-on items or extra rewards can help you raise more funds and give your backers more bang for their buck. 
When your backers receive their survey, they will immediately have the opportunity to upgrade their reward level. This is not only beneficial for your backers, who may have changed their mind since their initial pledge, but it's also a simple way for you to continue raising money.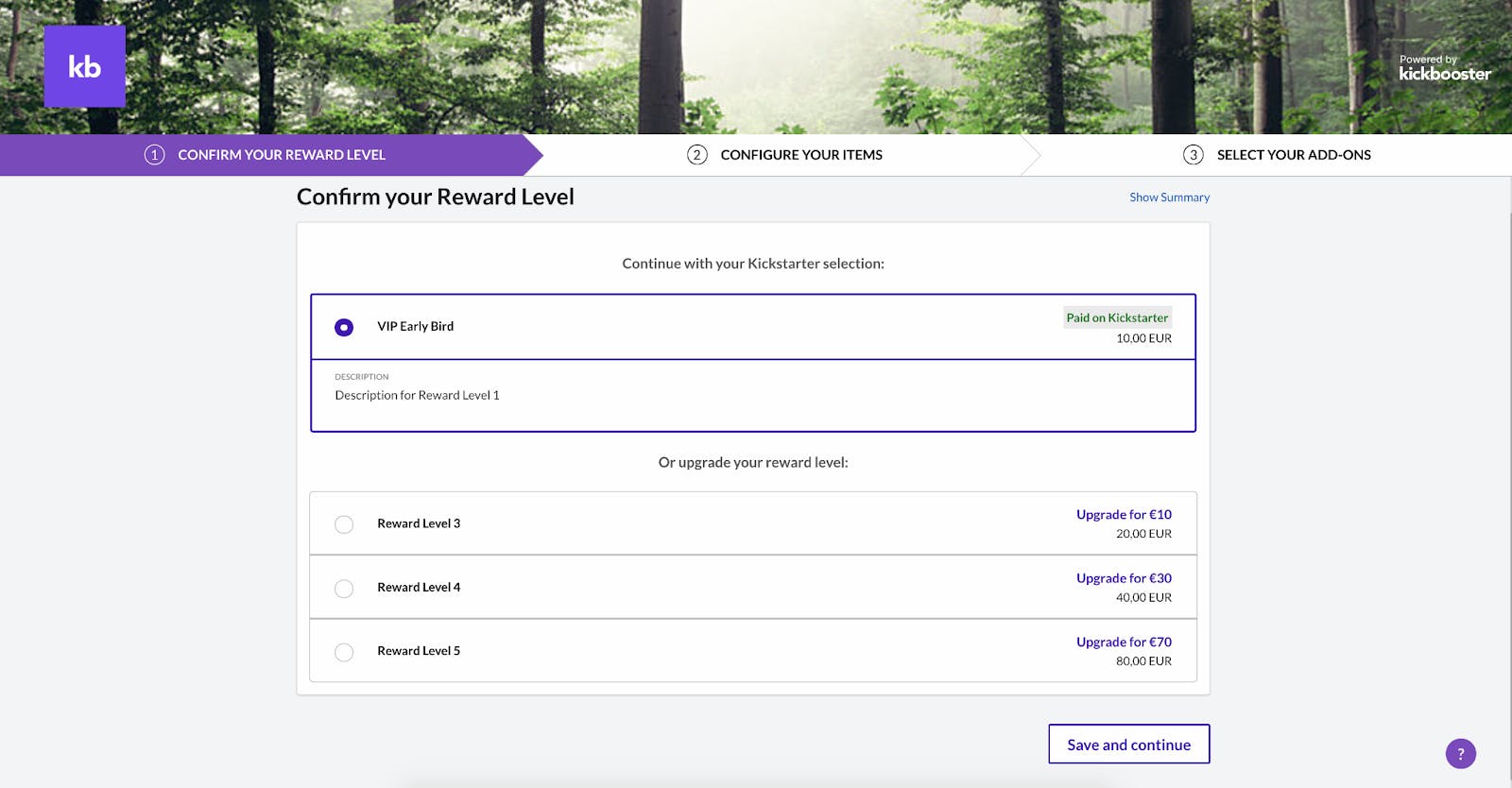 Once your backers have selected their items for their reward level it's time for checkout. But before they get there, Kickbooster's Pledge Manager gives them one last opportunity to purchase items from your campaign. Include add-ons that are complimentary to your product right in your survey.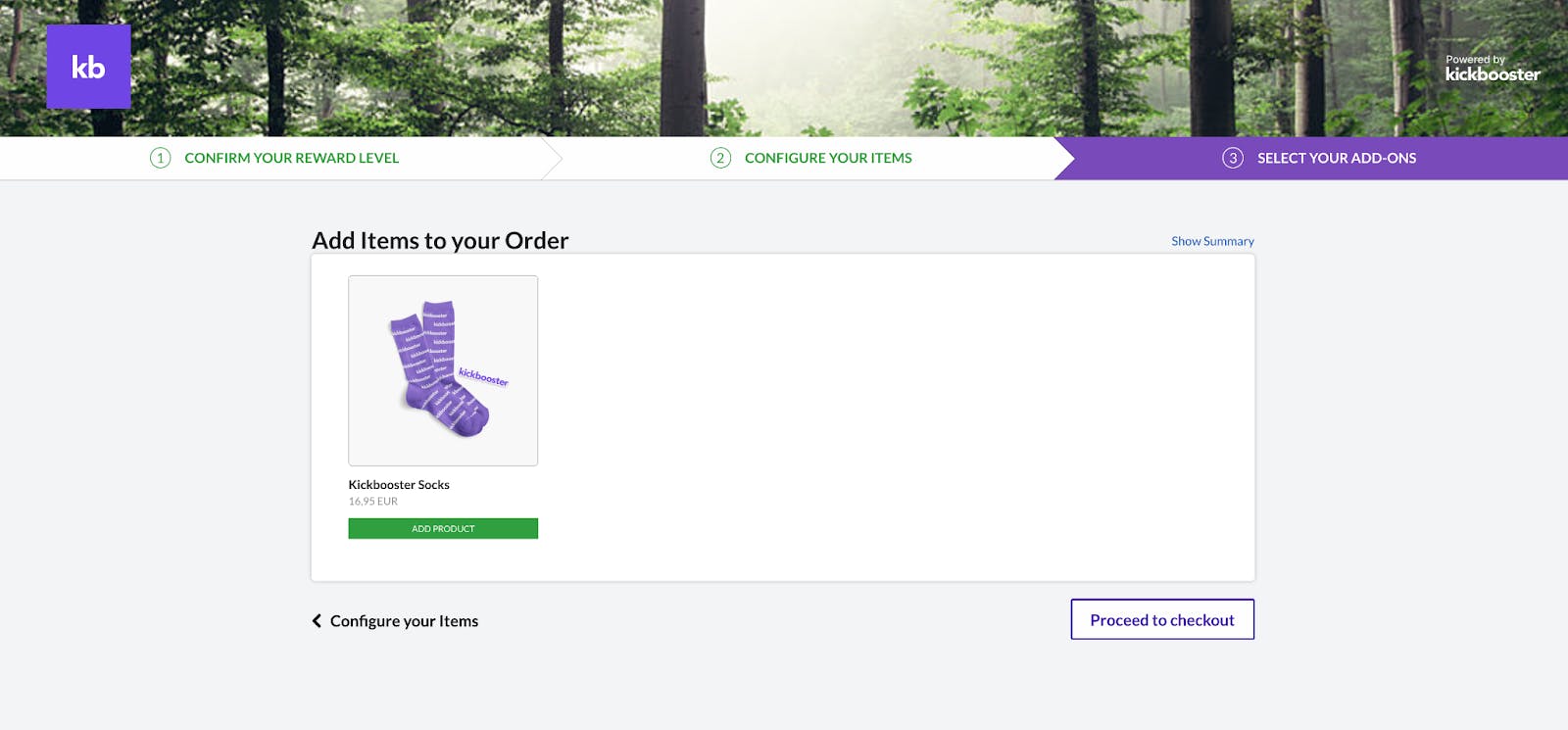 Other types of add-on promos you can offer include:
Buy one get one: This doesn't necessarily need to be a buy one get one free. The second item can be a percentage off, or even a different item for free or at a discounted price.
Locked features: Only "unlock" certain versions of your products (like colors, materials, and so on)  for an extra charge. This adds a level of exclusivity to your rewards that entices people to spend more to get a premium or exclusive version of your product.
Special edition: Items that are exclusive to your crowdfunding campaign - things only backers can get their hands on.
Spend-based rewards: Offer your backers discounts or bonuses when they pledge a certain amount of money during the survey
Shipping & Taxes Made Easy
Calculating shipping and taxes can be one of the most complicated parts of your crowdfunding campaign but with Kickbooster's Pledge Manager, we make it simple for both you and your customers. 
You can use Pledge Manager to correct any discrepancies in shipping charged in your live campaign. Collect more if it ends up costing more, or give your backers a credit to use toward add-ons if they paid more than what it will actually cost to ship. 
Kickbooster's Pledge Manager doesn't charge any fees on funds collected for shipping. Kickstarter, Indiegogo, and other Pledge Manager all include shipping fees collected in their platform fee, so a creator can get more out of their funds raised if they charge shipping through Kickbooster's Pledge Manager – because 100% of the shipping fees collected will actually go toward your shipping costs. 
Finally, tax calculations are handled right in Pledge Manager and used directly in your backer survey. If your reward levels are not taxable, Pledge Manager will exclude the reward level from tax calculations. You can also set your tax zones to make sure the tax charged is accurate based on the backers' country. 
Your backer survey can be so much more than just a survey. By utilizing the unique features in Kickbooster's Pledge Manager, you can grow your email list, raise funds after your campaign is over, and enjoy ease of shipping and taxes.