Case Study: BOLT Heated Mugs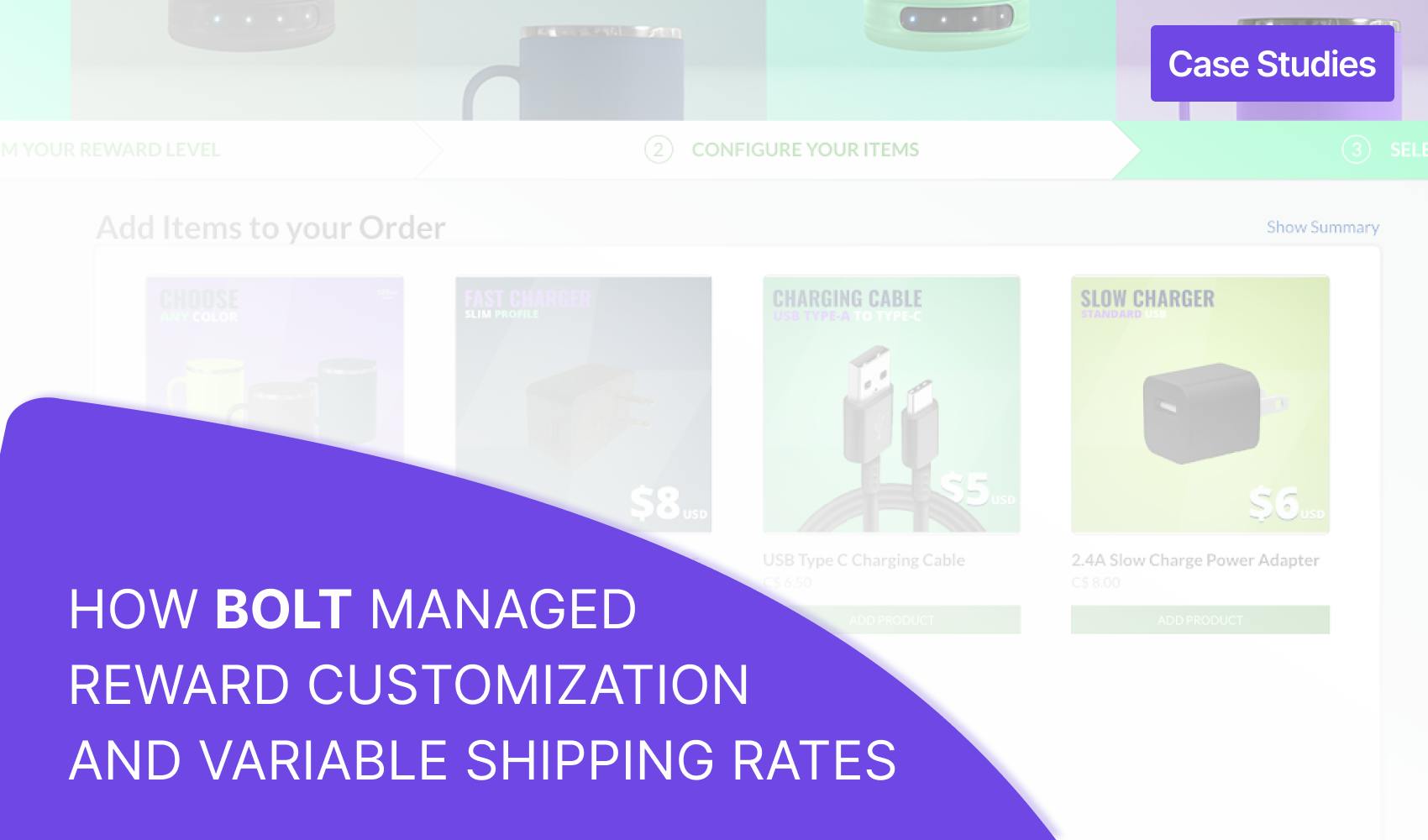 The Background
Tired of cold coffee and overpriced yet underperforming temperature controlled mugs, Thunder Dungeon Inc. was ready to take a crack at creating their own modular heated mug. 
BOLT is a portable, dishwasher safe, rechargeable 10oz mug that maintains ideal beverage temperatures for over four hours.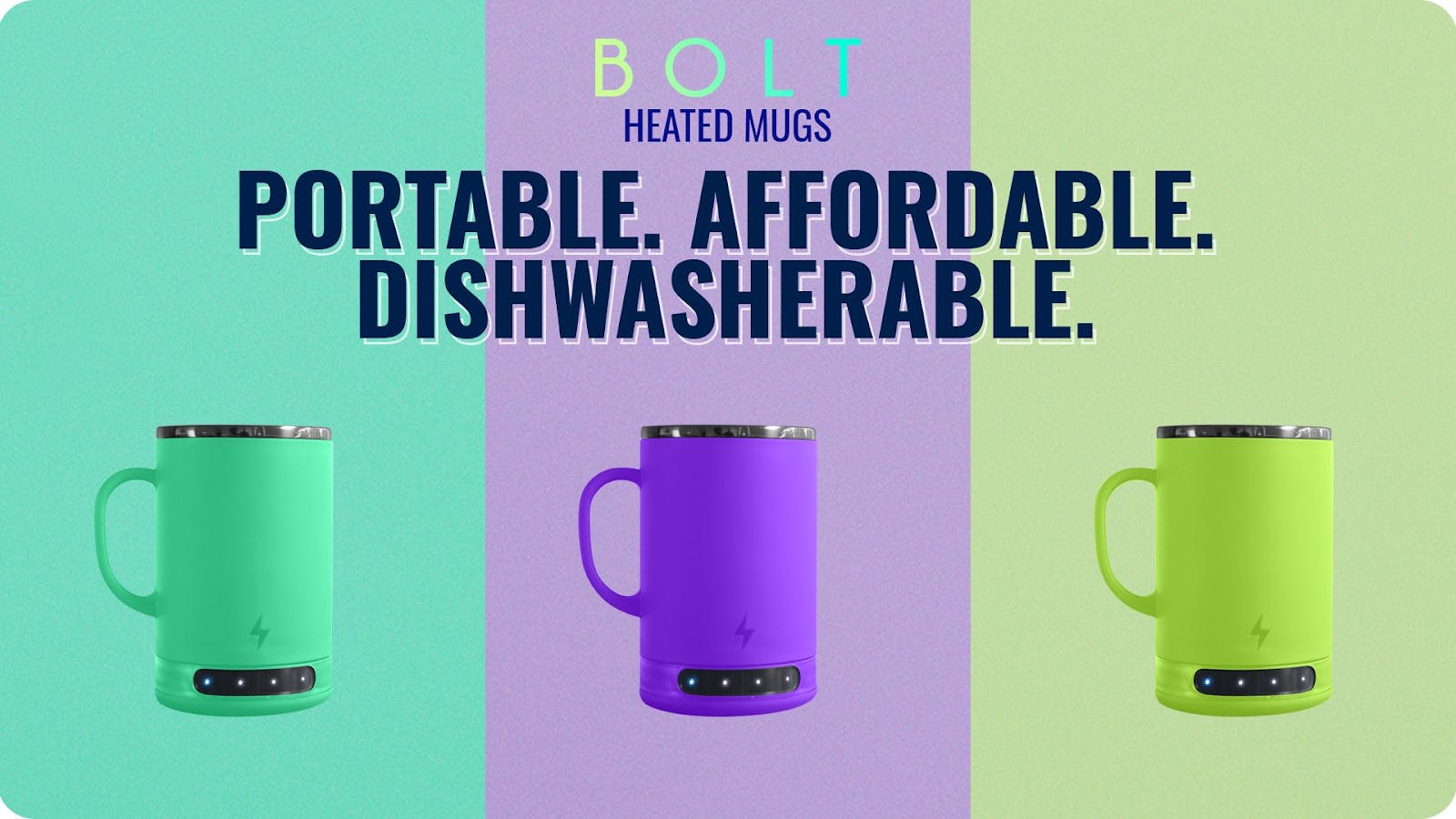 This was Thunder Dungeon's first major crowdfunding campaign. The multi-faceted online media and entertainment company runs a robust mobile entertainment app platform called THUNDER. It is here they create and curate online comedy content via their social media accounts that boast an audience of over two million subscribers. 
On October 20, 2020, Thunder Dungeon launched the BOLT mug on Kickstarter with a goal of $15,000 CAD – they exceeded that amount by 824%. By their campaign deadline on November 20, 2020, the BOLT mug had raised $138,606.60 from 1,021 backers. 
The Challenge
With just over one thousand backers at the end of their campaign, Thunder Dungeon was tasked with fulfilling their backer's orders.
The BOLT mug included several customization options, specifically when it came to product variants. Thunder Dungeon required the tools to fulfill the different variants now that their campaign was complete. They wanted a tool that was easy to use and one that didn't require a labor-intensive setup process. 
Although the BOLT mug offered limited accessories, it was conducive to a few key add-ons after the fact. Offering these add-ons would be difficult to include during the campaign due to Kickstarter's limitations, so Thunder Dungeon was in need of a pledge management solution that could fulfill these requests.
Finally, a major question in creating any crowdfunding campaign is how shipping will be handled. "Including shipping in Kickstarter rewards is not always viable based on variable shipping rates between the time of the campaign and when fulfillment actually begins" explains Phil Moniz, founder/co-owner of Thunder Dungeon. "For a product like ours that ships worldwide, setting up shipping zones based on package weight can be a complicated process."  

The Outcome

Kickbooster's Pledge Manager provided the BOLT team with an intuitive system where product variants could be easily selected. "The process of setting up variants was relatively simple," said Moniz. "Our campaign used Kickbooster's integration with WooCommerce. Once we figured out how WooComerce handled variants it was very simple to finish the process on the Pledge Manager side. Kickbooster's system pulled the information seamlessly, and little extra tweaking was required."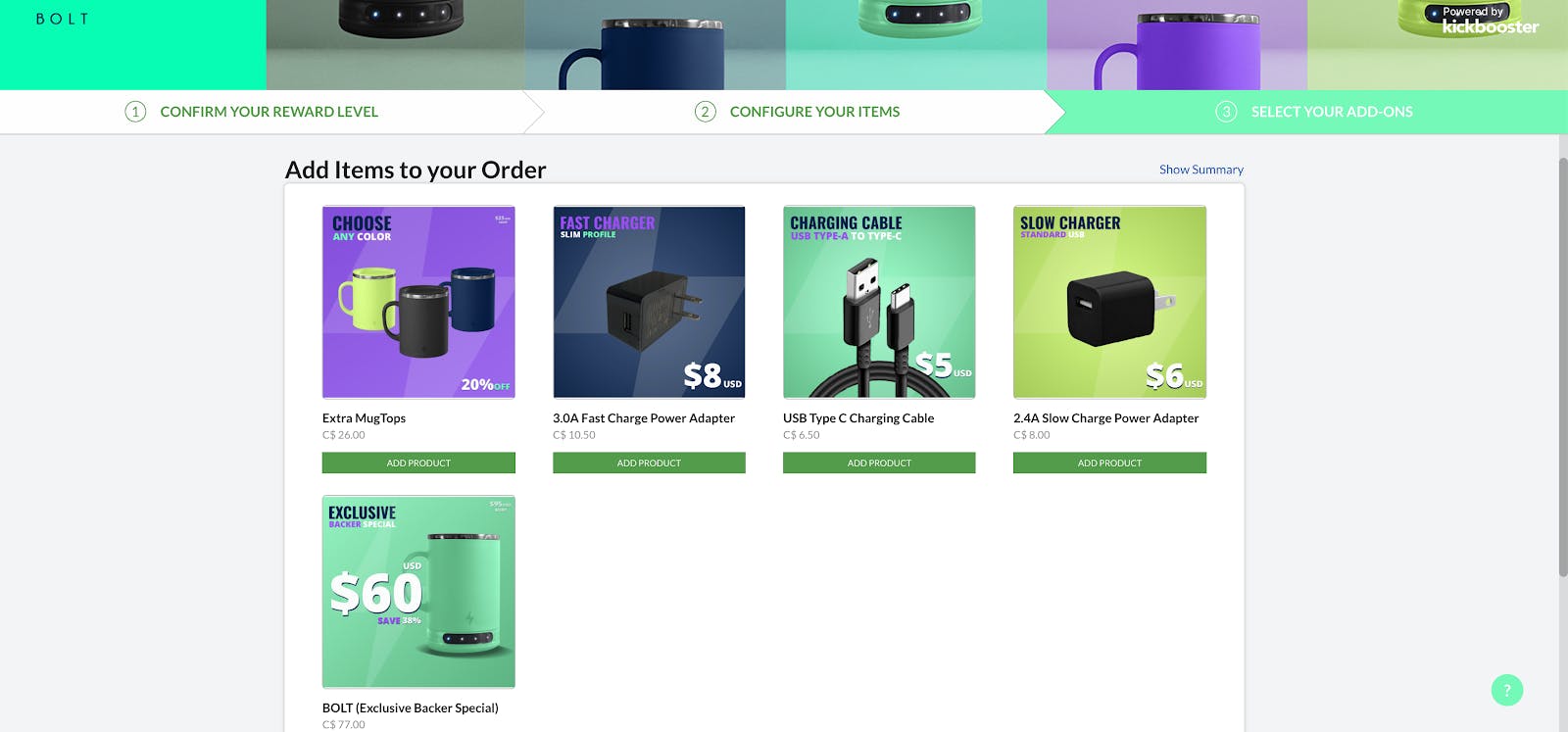 Most third-party pledge management solutions require users to sign up and pay first before creating any type of shipping zones, this made it difficult for BOLT to discern whether certain platforms would meet their specific needs. Kickbooster allows users to go through their full setup flow leading up to activation. "Having access to Pledge Manager to preemptively set up our campaign, as well as its robust shipping options, made it much easier for us to proceed with our post campaign activities," says Moniz. Pledge Manager made it easy for BOLT to go through the process and determine that Kickbooster's system was right for their specific needs. 
"Different campaigns have different needs when it comes to setting up their shipping, and for us, Pledge Manager provided exactly what we needed, specifically options for weight-based shipping in multiple geographical zones," says Moniz. 

Even as BETA users, Thunder Dungeon commented that Pledge Manager's back-end system was very intuitive and easy to understand when it came to organizing lists of backers for rolling out surveys in batches. This feature is particularly useful for campaigns with a large number of backers. 

Learn more about Kickbooster's Pledge Manager