Introducing the New Kickbooster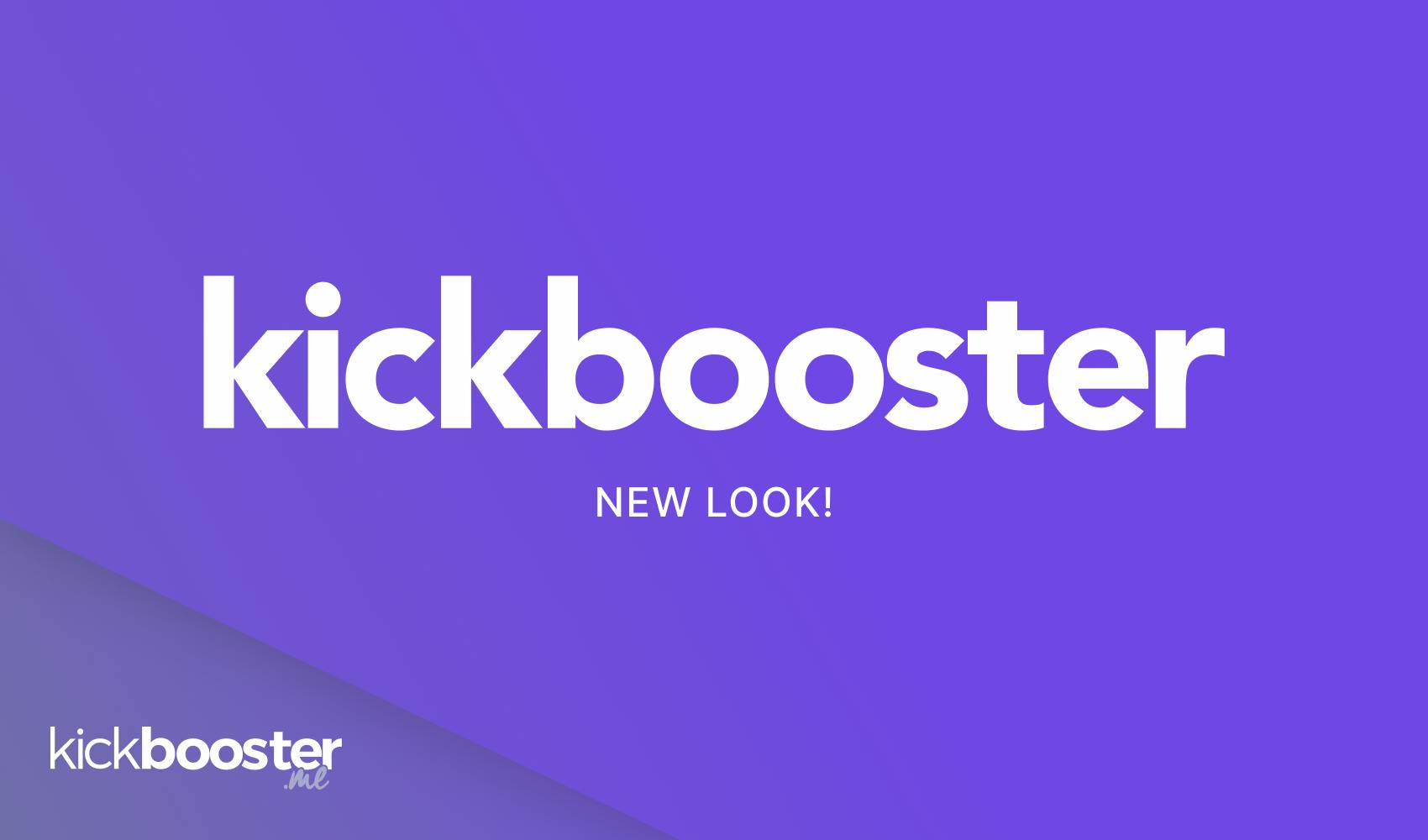 If you've been poking around Kickbooster lately, you may have noticed a few new and exciting changes…
We are STOKED to finally unveil the new and improved Kickbooster!
What changed?
We kicked off our redesign by giving our most prominent assets a major facelift. 
We dropped the '.me' from the logo because, well, we're just Kickbooster. We also made a few tweaks to the wordmark.
Oh, and we finally got our hands on the '.com' top level domain. You'd be surprised how many times we accidentally typed 'kickbooster.com' into our own browser search bars.
Some things are just human nature.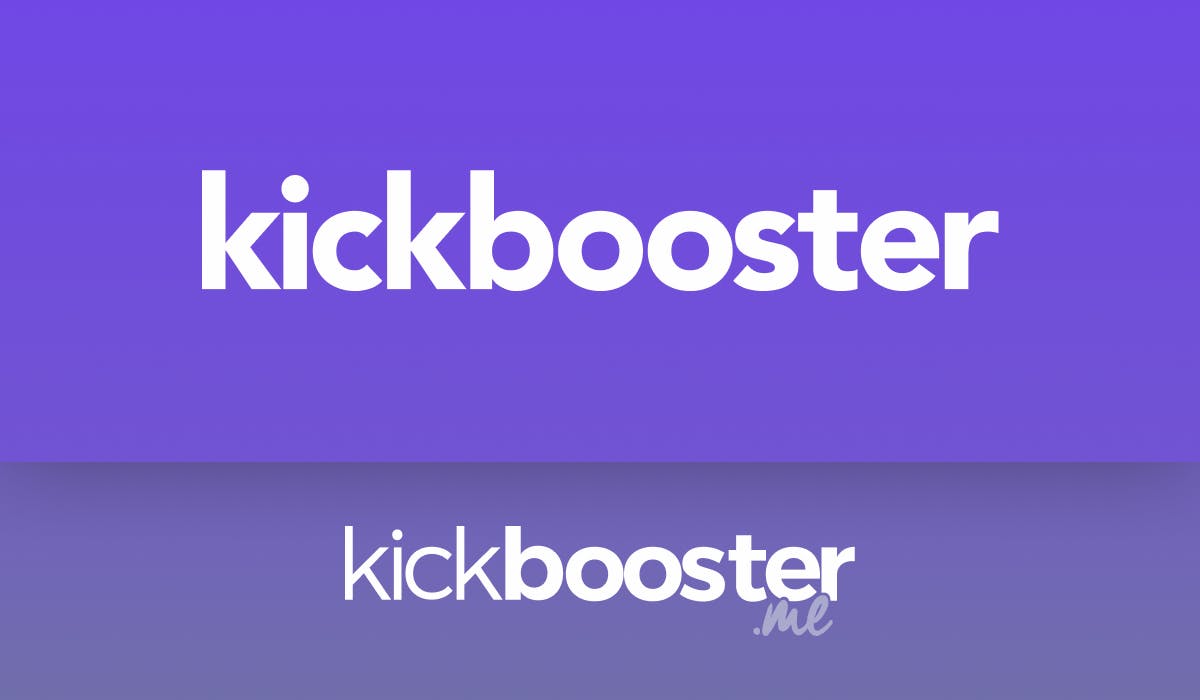 We also ditched the drab and lifeless lavender and replaced it with a vibrant and electric violet.
Don't worry, we'll use it sparingly so you don't need sunglasses to browse our site. 😎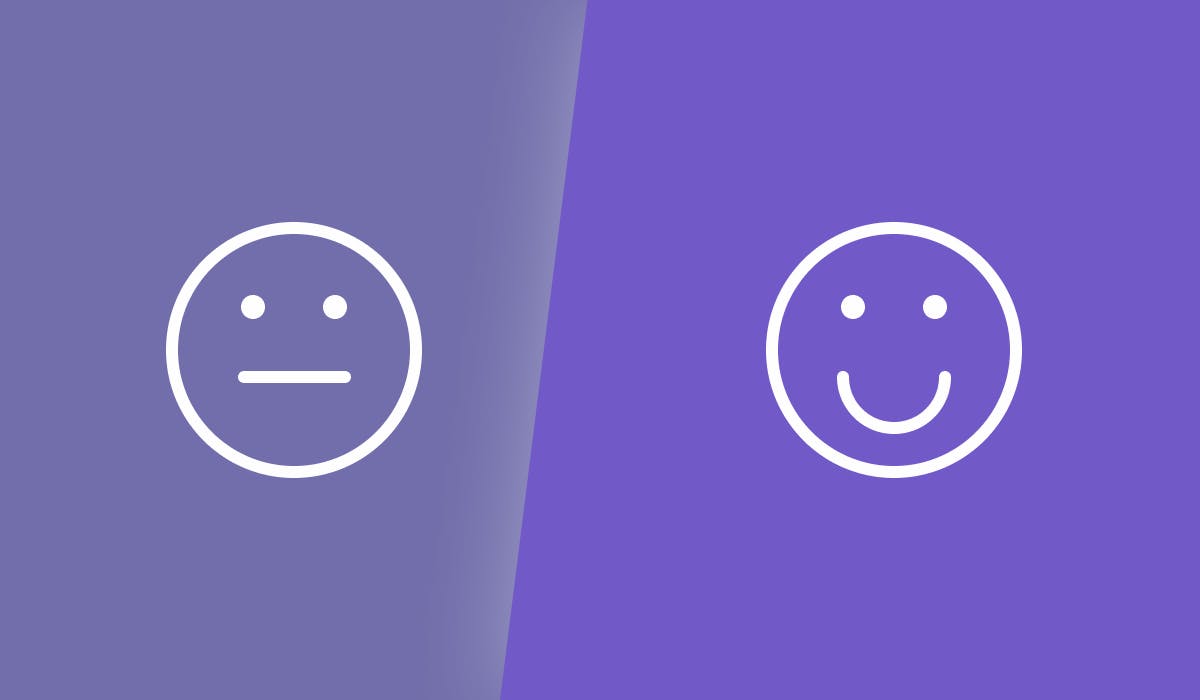 Lastly, we scrapped our whole website and rebuilt it from scratch.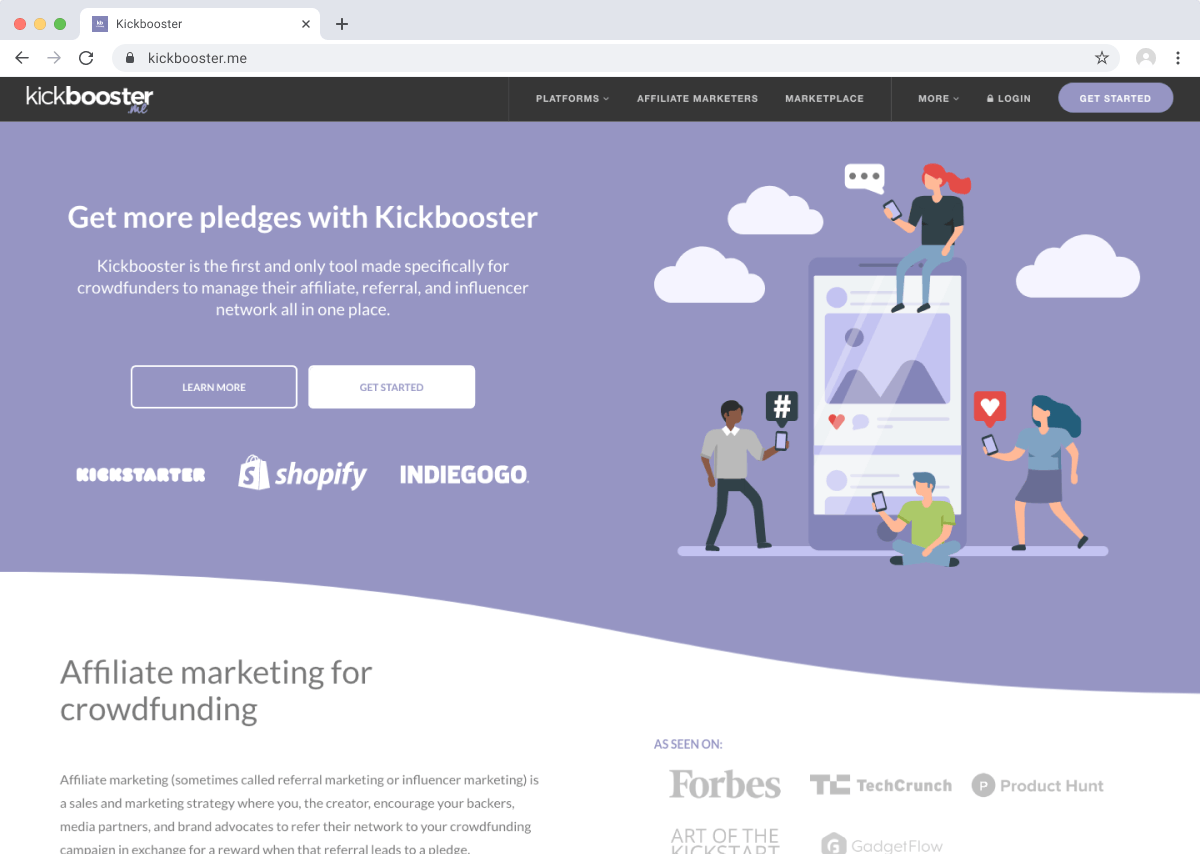 Our new website is built with the goal of making it as easy as possible to find the right information quickly.
The site is organized by user type, with custom content created for each of our stakeholders.
Additionally, we've implemented changes to help meet creators where they're at, so they can find the right solutions at the right time depending on where they are in their project journey.
We've also dedicated more space to showcasing some of our favorite projects, so you can now find featured campaigns across the site instead of just on the Marketplace.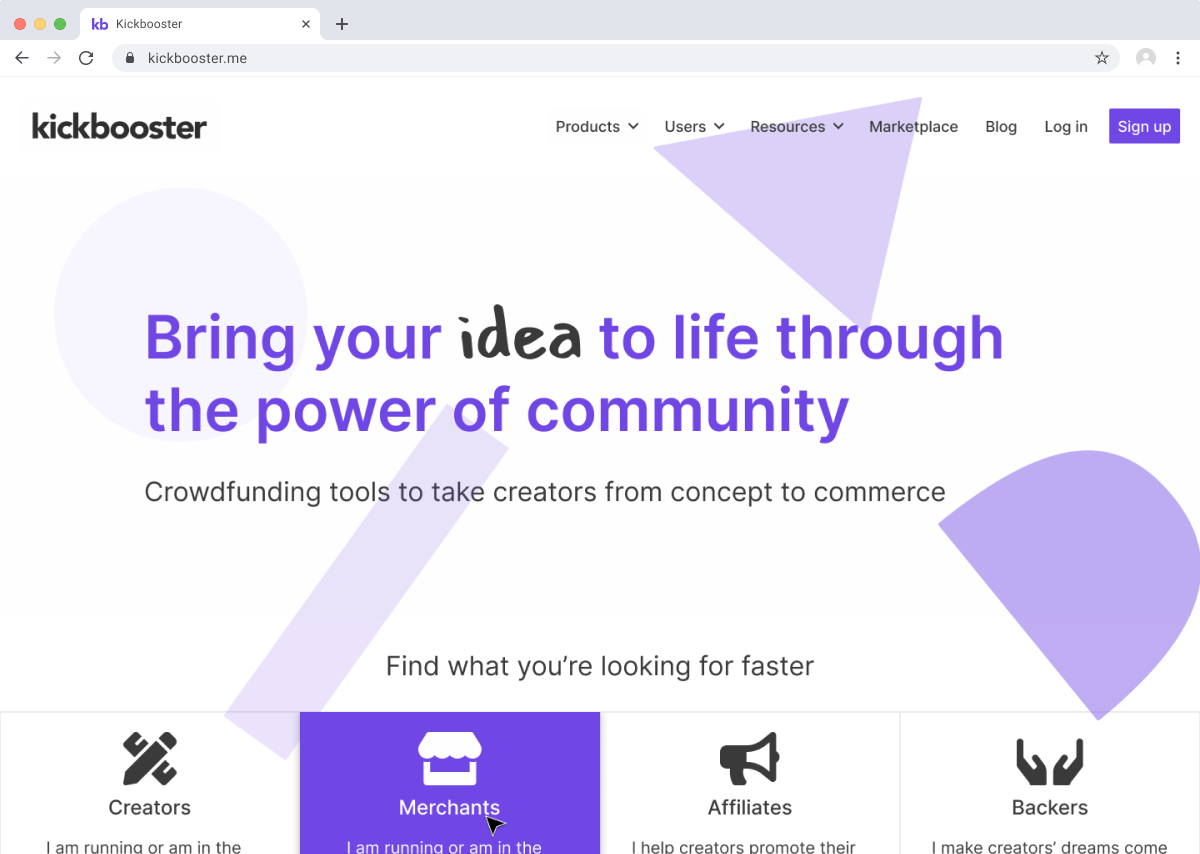 Why did it change?
It all started with a simple question: who is Kickbooster?
We went through the gruelling but worthwhile exercise of formally defining who we are and why we do what we do. 
We revisited our mission and put into words what it looks like to live and breathe it every day. 
We realized there was a gap between who we know we are and how others know us. More specifically, we identified disconnect in what we are known for.
Historically, Kickbooster has been known as an affiliate marketing app for crowdfunding. But in reality, we are much more than that. 
The Kickbooster brand represents a suite of crowdfunding tools designed to help project creators raise more and manage less. From the exciting ramp up of pre-launch to the gratification of eCommerce sales, Kickbooster is dedicated to helping project creators bring their ideas to life.
Our mission? To provide project creators the most powerful and effective solutions to help them succeed in crowdfunding.
The beta launch of our newest crowdfunding product, Kickbooster Pledge Manager, certainly was a catalyst for change. We couldn't confidently launch a new product without first repositioning ourselves in the industry.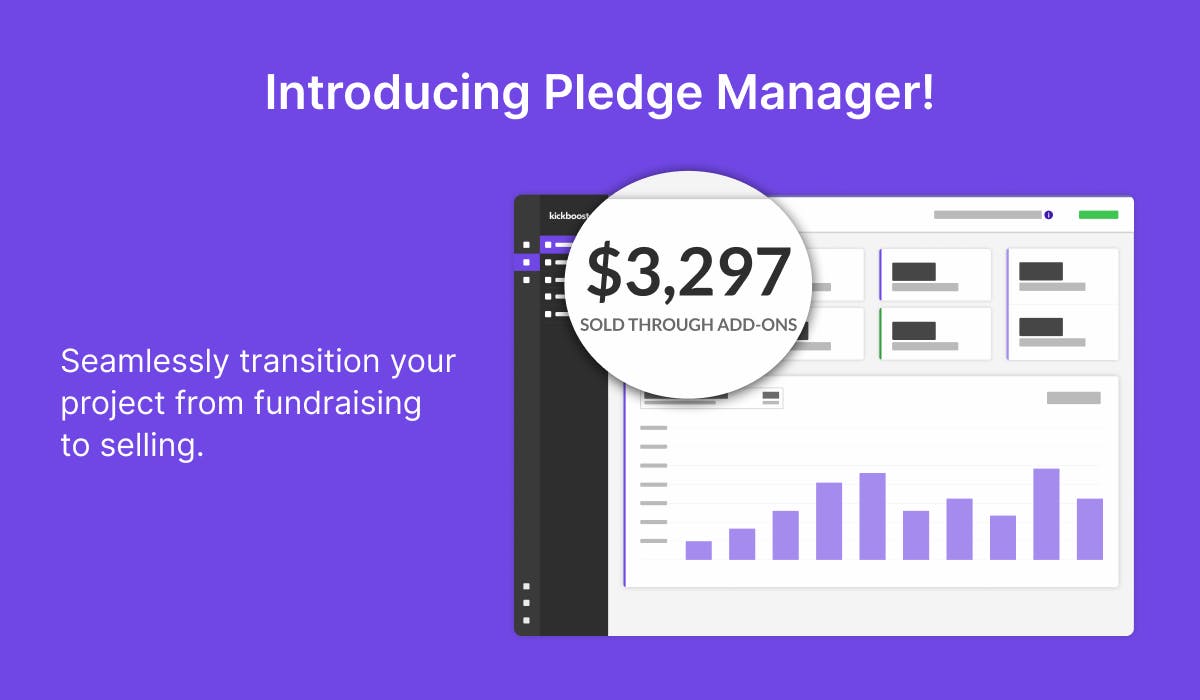 Our Pledge Manager helps bridge the gap between crowdfunding and eCommerce by integrating directly with creators' eCommerce stores. 
Learn more about Kickbooster Pledge Manager here.
What's next?
Our team is dedicated to improving our existing offering while exploring new ways to help project creators succeed in crowdfunding. 
We wouldn't be where we are today without our dedicated community of creators, merchants, affiliates, backers, and partners. If you have any suggestions on how we can improve our current products or have an idea for something you'd like to see us build, we'd love to hear from you! Feel free to reach out at any time by emailing us at [email protected]
Thanks for your continued support!
The Kickbooster Team