Kickbooster now available for Indiegogo campaigns!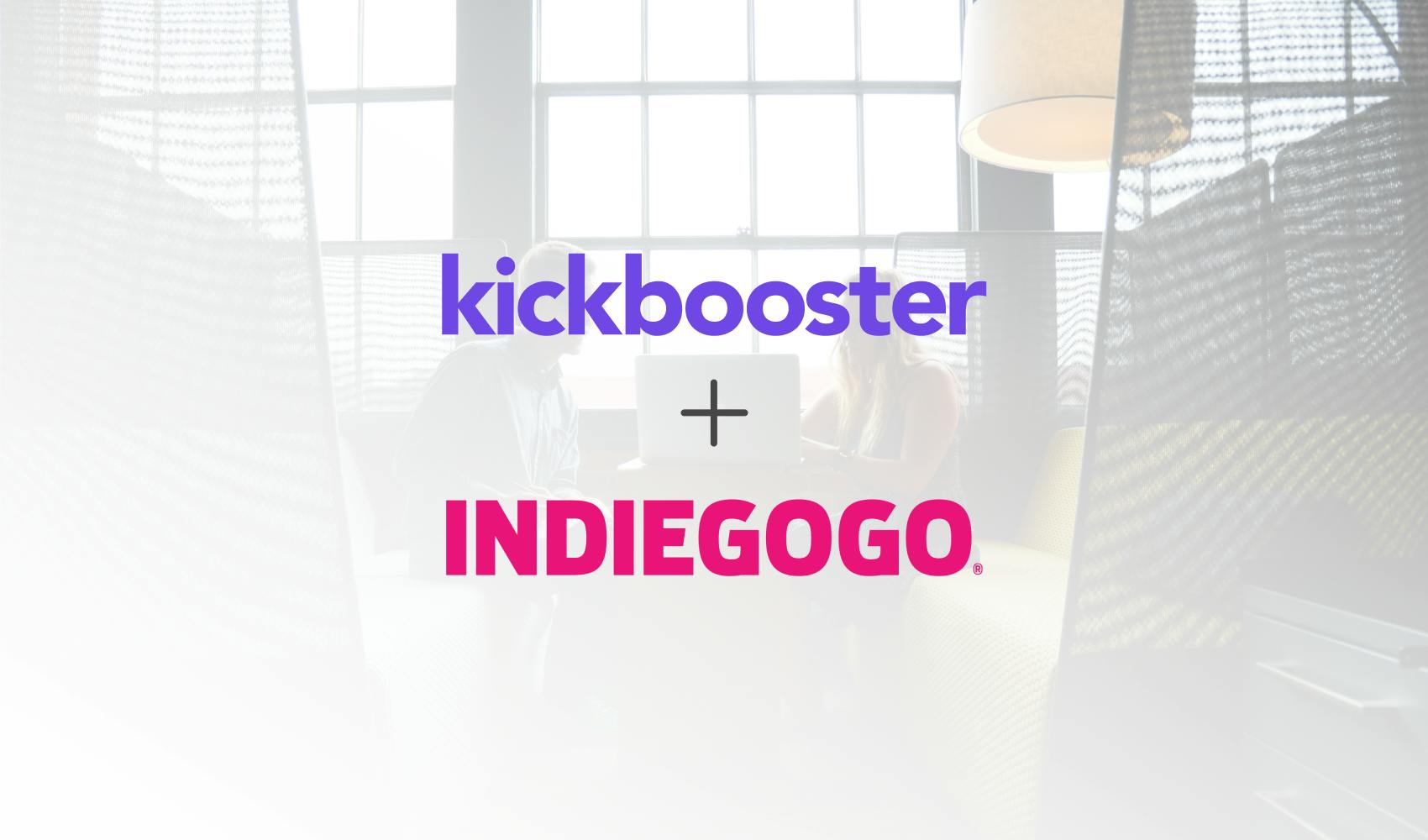 Kickbooster is now available for Indiegogo Funding campaigns and even those who've succeeded and transitioned to Indiegogo InDemand. Yahoo!
So, if you're new to crowdfunding and wondering why you would ever need to use an Indiegogo Affiliate Tool during your campaign, check out this article we wrote a little while back. For those of you that don't feel like clicking the link, I'm going to break it down quickly for you here.
What is Affiliate Marketing?
Affiliate marketing has taken on many shapes over the last few years, but in its simplest terms, it's a marketing technique that allows you to pay a commission to others for sales generated from their traffic and referrals. The best part about it is that it provides a direct, measurable return on your investment as you only pay for performance.
In crowdfunding, where many businesses are in the startup stage, money is tight and margins are small. Campaign owners need to be very cautious about where and when they deploy their marketing budget.  By using an Affiliate model, it ensures that money isn't wasted on resources that do not yield a return.
Affiliate Marketing = Not getting disappointed with failed promises.
Sounding Complicated?
It's really not! And with Kickbooster and our new Indiegogo Affiliate Integration, it makes managing all your affiliates during your campaign a completely painless process. Kickbooster provides you, as the campaign owner, an easy to read and manageable dashboard for your campaign.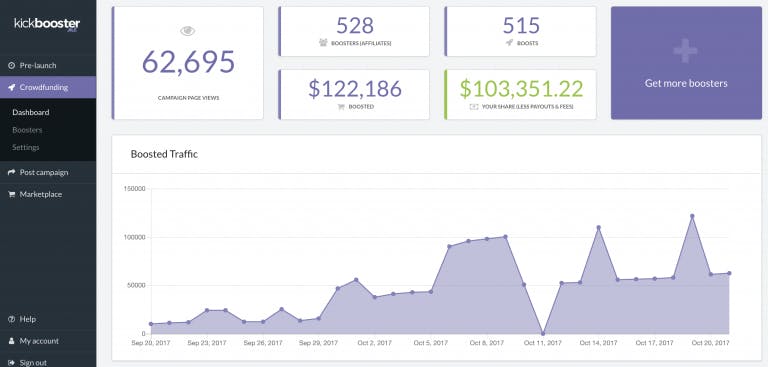 Your Affiliates will also have access to their very own dashboard, allowing them to monitor their personal stats and keep them motivated to continue sharing your project.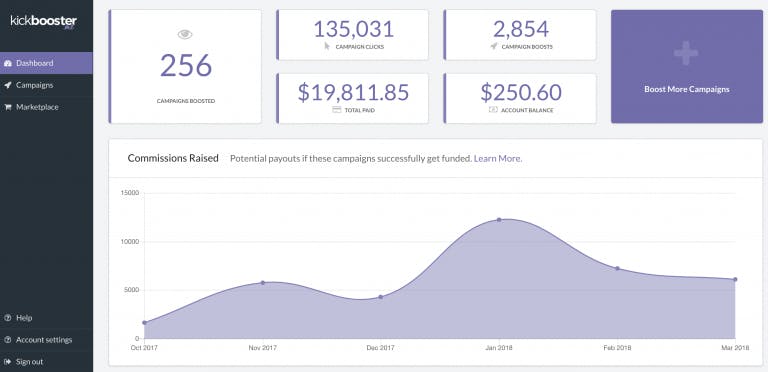 Oh, and you don't need to worry about handling payouts to your Affiliates. Once we receive payment from you, Kickbooster handles the payouts to your Affiliates.
What are the benefits of using Kickbooster?
Through Kickbooster, campaign creators can incentivize others to help them spread the word about their campaign, ultimately tapping into audiences they may not have otherwise had access to.
You will find yourself reaching out to media, bloggers, influencers and even industry contacts anyway. Kickbooster allows you to offer an incentive to those people and motivate them to help you out! It's also a really great way to keep your backers engaged, as they could share your campaign along with their friends and family.
As an added bonus of using Kickbooster, you'll also have the ability to add your project to our Marketplace. Our Marketplace makes your project visible to a community of Affiliates that already refer to Kickbooster for new campaigns to promote.
Our Indiegogo Affiliate Tool is a powerful tool to use during your campaign. Many of our project creators have been able to use influencer/referral/affiliate marketing to raise thousands of additional pledges for their campaign and keep the momentum of their campaign pushing forward.
Lets Recap
Kickbooster is now on Indiegogo 
If you aren't using affiliate marketing during your Indiegogo campaign you should be…
It doesn't get much easier than Kickbooster so give it a try…All the cool kids are.