Pre-launch Pages: How to Get a Head Start on Your Campaign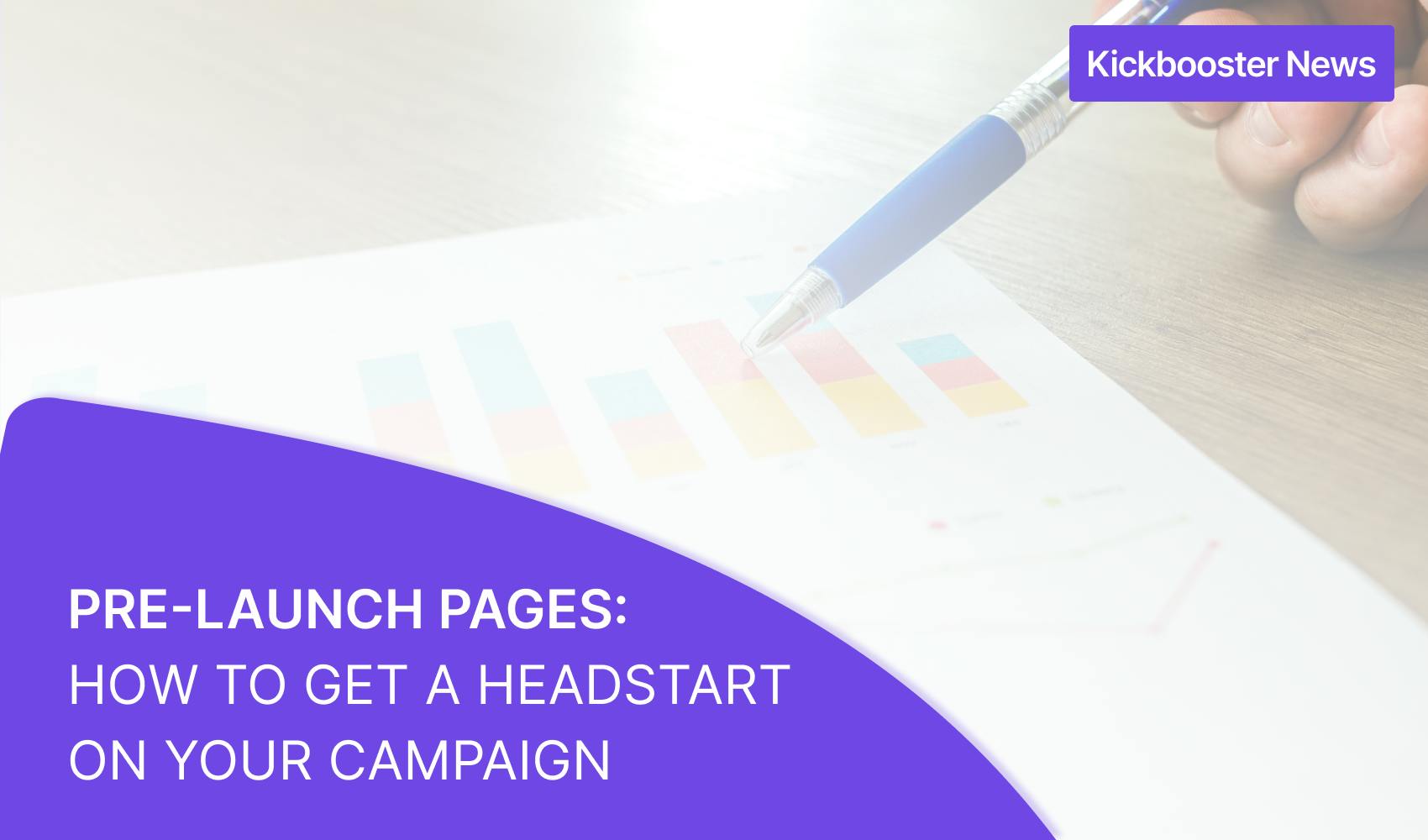 Kickbooster is known as the place to go after hitting the launch button on your campaign.  We've helped thousands of campaign owners hit their funding goal and we want to drive your success even further-
Let's exceed your funding goals!
With Kickbooster's Pre-launch pages, you can start building the hype months before your campaign goes live by building a community of followers who are already interested in your campaign.  Imagine! Your campaign isn't even live yet and you have a list of people anticipating its launch? Talk about prepared.
When you sign up with Kickbooster, you can start in the Pre launch stage, and continue to use our services throughout your entire campaign, and even after your campaign.
No additional signups required!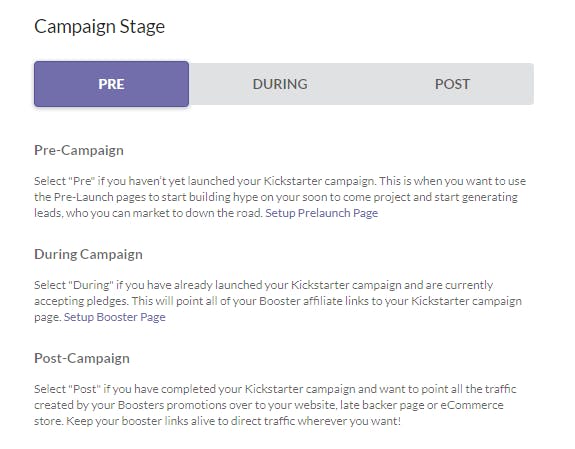 Sure, you could buy a domain for a prelaunch page, design the page (or pay someone to do it), advertise the page, try to collect emails and type them into an excel spreadsheet one by one, but who the heck has time for that!?
Kickstarter has an all or nothing mentality regarding funding goals so every second of your campaign counts.
There are many campaigns that don't meet the funding goal in the short amount of time given. It's tough- sometimes the idea-to-product completion process can take years and it all boils down to the 30 or so days you have to market it to the world? Tough crowd. But don't worry- we want to help!

As you read before, prelaunch allows campaign owners to collect email signups, or as we like to call them "leads", creating a network of loyal backers and affiliates. These leads are great to have as building a following online takes time and this is time you don't want to waste while you're working on your campaign. You need to be focused on running it!
So, how do you make the most out of Pre-Launch pages?
Send Personalized Messages
People want to invest time and/or money in projects they think are going to be successful. No doubt about it. So, when you're sharing your pre-launch page, you're able to customize the message you send to potential boosters and backers of your campaign.
Write a brief message about
the product,
the process,
how you came to think of the idea,
and how long you've been working on it.
Pick a couple of these ideas; the message should be brief but informative!
Offer Incentives
Pre-launch pages are a great place to offer your subscribers an incentive for showing interest in your campaign. Guarantee a spot in the early bird reward level, for example. All you have to do is remember your promise- the export tool makes it easy to organize the list of people you're offering rewards to!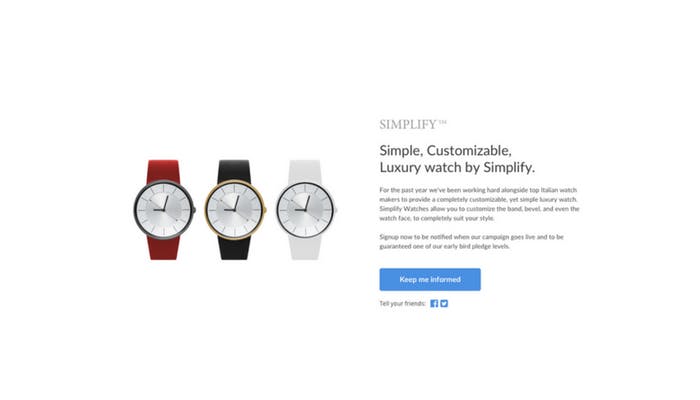 Manage Your Dashboard
You're able to see your leads straight from a prelaunch dashboard. Think of the dashboard as home base. Everything you want to see and use will be on this page. The dashboard allows you to see exactly who's signed up, when they signed up and even export your list of leads with the click of a button.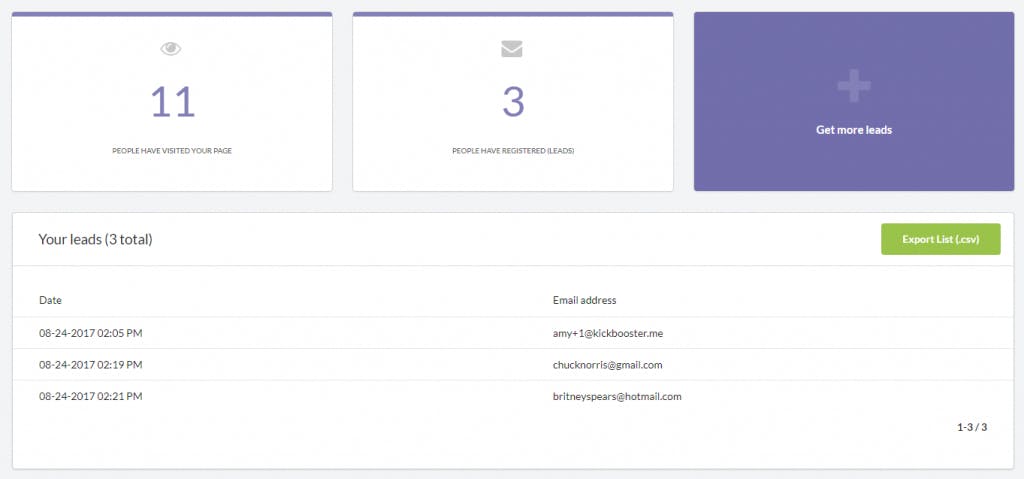 So, when should you start, you ask?
The ideal time to start pre-launch is at least a month or two before your campaign.
This window allows leads to generate but isn't too long where people will lose interest. It creates a hype around your upcoming campaign. The short wait for the campaign to go live will boost momentum, directing traffic to your campaign when it first launches. So when you launch, you launch right!
The months before your campaign launches is an extremely busy time (we totally get it!) but it's also a crucial time for setting your campaign on the right path. What a great way to put your mind at ease, knowing you can have a following online before the crowdfunding clock begins ticking. What are you waiting for? Success favors the prepared! (Ok, we just made that up but it's true!)