Teti – Architecture Inspired Jewelry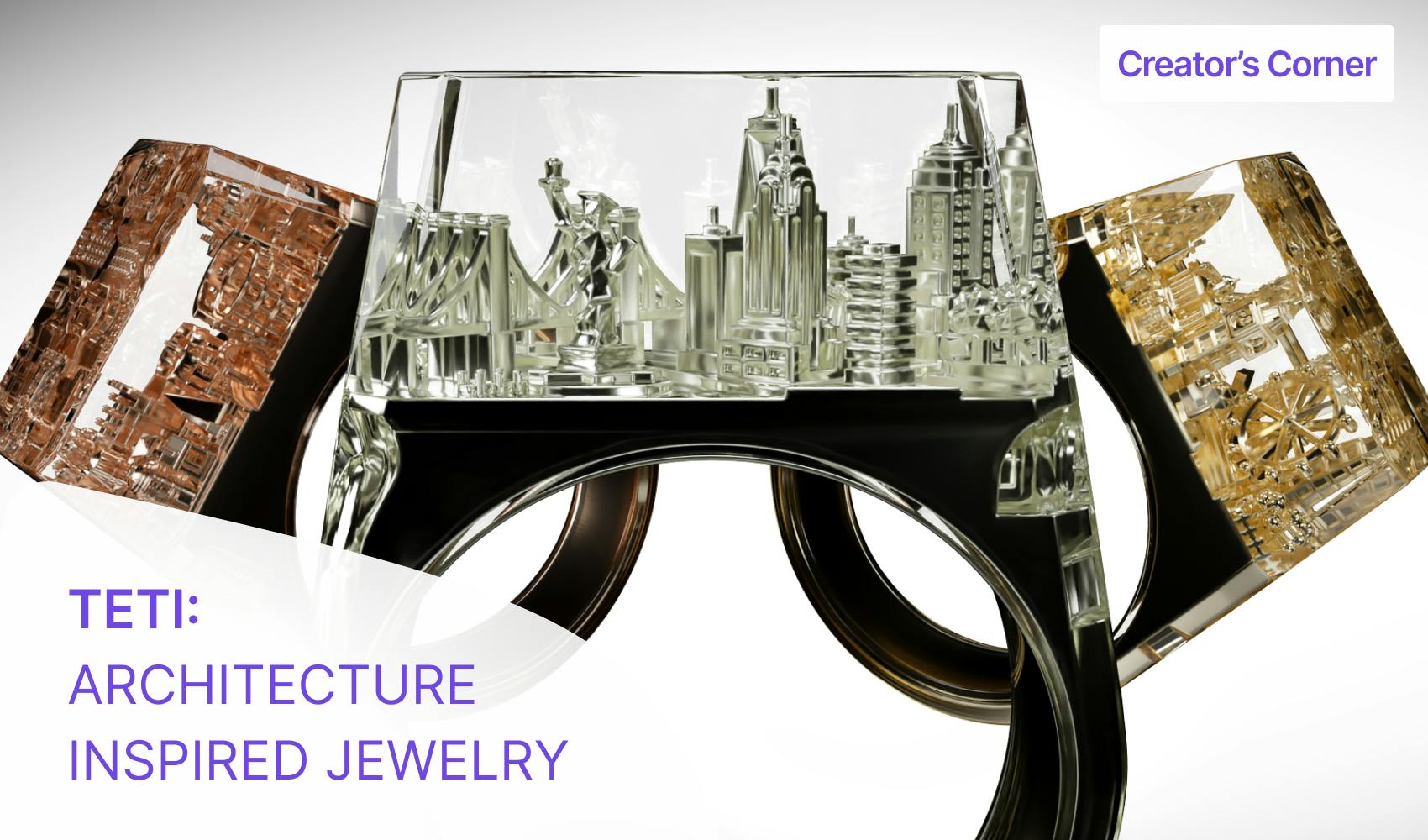 Teti is a super detailed micro city-sculpture, modelled in the form of a wearable high jewelry ring, plated with precious materials and encased in lustrous and indestructible resin.
Meet the creator
I graduated in Rome from the academy of fine arts and from then on I studied marketing, design, and planning in Amsterdam. I continued to deepen these topics every day by consulting blogs and forums, listening to podcasts, buying online courses, and reading practically all the books written on crowdfunding and many others on design and marketing. I did consultancy for other crowdfunding projects and I also specialized in website creation and video editing.
Why did you choose to crowdfund your project?
Our company, Art is Therapy, was born thanks to a crowdfunding project, Egloo, that launched in 2015. Since then, we have done many other campaigns, created our own eCommerce store, and launched a magazine that talks about crowdfunding and innovation.
Do you have any prior experience with crowdfunding?
We started as a small startup after a fantastic crowdfunding campaign launched in the USA. After many years of hard work, we have become a company that designs, develops, and produces innovative products. We have decided to share our passion with all those who love art and innovation.
Meet Teti – Architecture Inspired Jewelry
Do you wish to hold an entire city in the palm of your hand? Thanks to today's travel-loving designers, you can!
Inspired by destinations from all over the world, Art is Therapy & 3D Box Studio introduce Teti: a line of architecture rings that allow you to wear an entire city skyline on your finger.
Featuring astoundingly detailed skylines from famous cities, each ring encloses your favorite city within the space of your finger. Called Teti, this collection of statement pieces reimagines famous city skylines as tiny worlds crafted out of copper, nickel, silver, and gold, and encased in lustrous resin.
Whether you "heart" New York City, love London, or firmly believe that all roads lead to Rome, you'll never tire of gazing at your favorite city—especially when it can fit in the palm of your hand.
Teti's Kickstarter campaign launched on May 12, reached the goal in just 4 hours, and gained the support of backers all over the world.
During the campaign only, the rings are discounted by 50% and the price starts from $90.
What inspired you to create this project?
In addition to being aesthetically pleasing, these tiny cityscapes are packed with symbolism.
"The idea came from our passion for art, design and above all travel. We all have memories related to particular places. We all were born somewhere, left home for studying or working, fell in love somewhere, got new friends, traveled with beloved, had remarkable events in beautiful places which became our favorites." – 3D Box Studio
With a Teti ring, you won't stray far from these memories no matter where your travels take you. The ring isn't the only thing that is alluring but the packaging is also as charming as the ring. When you open the tiny box, you'll find the elegant ring standing amidst the miniature figures of the city's famous landmarks.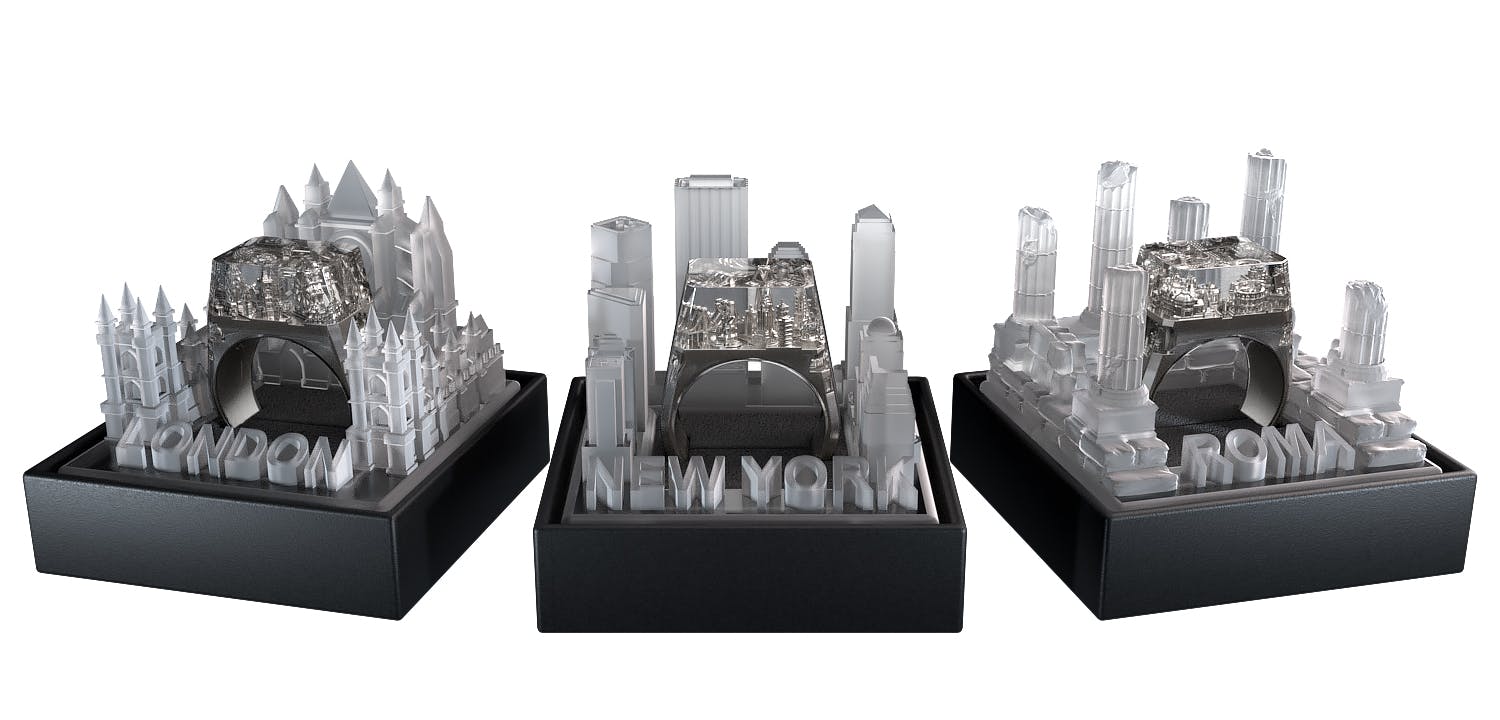 What stage is your project at now?
We are ready for production, and are planning to ship in October.
What's next?
We intend to expand the collection by adding about 7 other cities and create an eCommerce store to sell this new line of jewelry.