UVMask – Enjoy Breathing Air in Public Again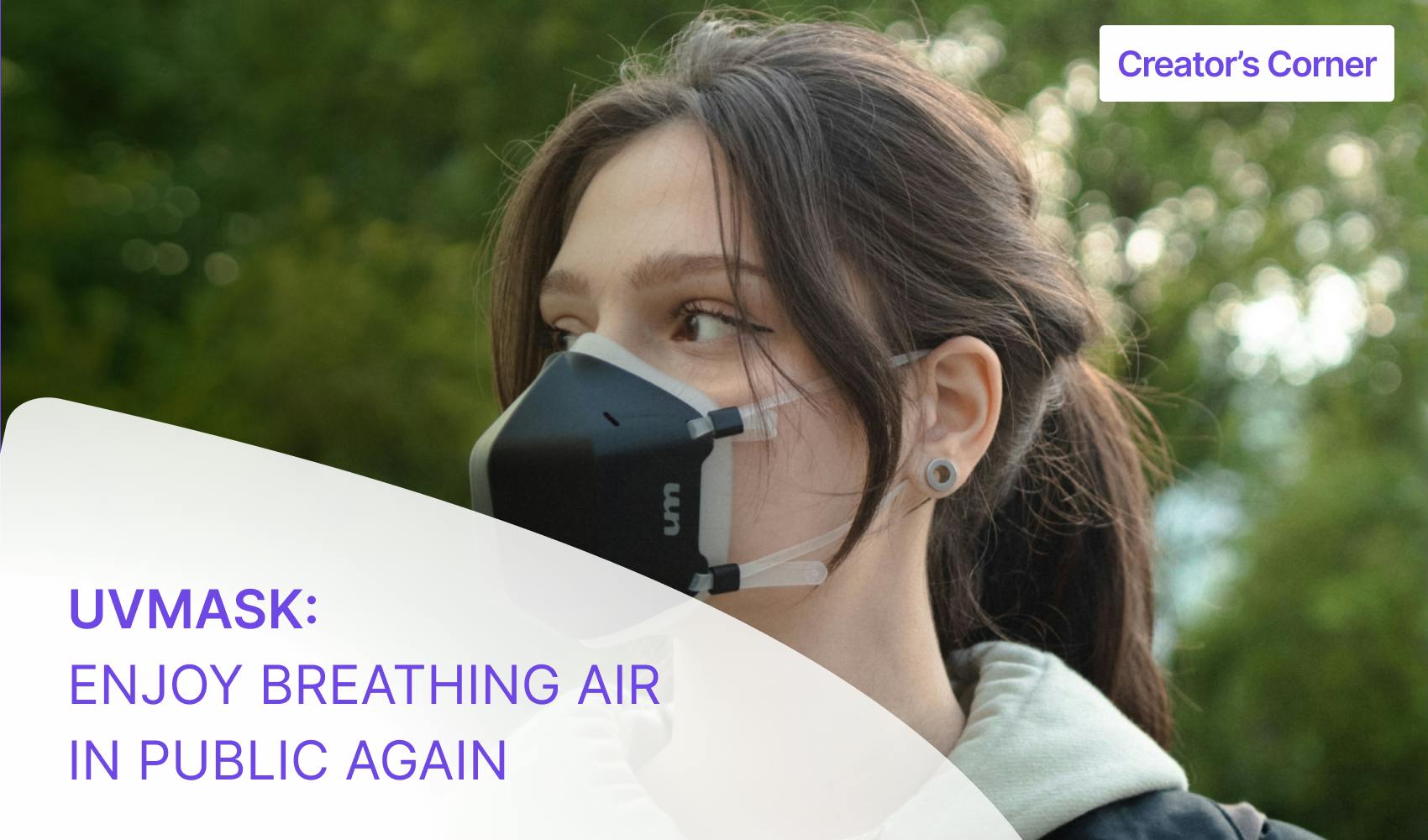 A patent-pending UV-C light air purification face mask filtering all pollutants, pathogens, dust, and allergens faster than you breathe.
UVMask is designed to help stop the spread and flatten the curve.
Meet the creator
I'm a Canadian entrepreneur and inventor, born to a family of medical doctors. I hold degrees in physics/optical science and interaction design.
Applying science in the business world has always been my primary focus. While I successfully launched a couple of businesses in the past, my current mandate is to bring UM Systems and its UVMask to the mass market in the hope to revolutionize the way we prevent airborne diseases.
Why did you choose to crowdfund your project?
Crowdfunding is the best way for us to launch a new product without the need of a lot of upfront capital. It also helps us engage the real users in the design and manufacturing process.
Do you have any prior experience with crowdfunding?
It's our first project. But I have funded 11 projects before.
Meet UVMask
UVMask is the next-generation reusable mask with the most powerful UV-C purification technology on the market.
Equipped with a passive air filter, and a groundbreaking patented Sterile-Vortex active protection, it filters and purifies 99.99% of air 10x faster than you can breathe.
Inactivates ALL airborne microbes with ultra-high intensity UVC light
Double protection with easy to replace air filter pads
Dual-way Air Purification – protecting both yourself and others
Cutting Edge 25mW/cm2 Ultra-High Intensity UVC light LED
Up to 10,000 hours light-source lifetime
6 hours continuous operation on a single charge (expandable with built-in USB port) – 2400m
A Large Capacity Rechargeable Li-Po battery
USB-C Fast Charge
Super soft skin-like medical grade ergonomic silicone face profile
100% air and light sealed, zero risks of UV exposure to skin
From only $2/month average cost
It's for everyone especially those who work in high contact and at risk jobs.
Cost $89 super early bird
What inspired you to create this project?
If you are like me — living in a big city with all the construction sites, highways, dust, smoke and now, the virus — you'll know that there is no "clean and safe air."
Even without the current health situation, the air we all breathe is full of particulates which cause serious health problems.
Most masks only filter a small portion of harmful particles. But UVMask uses two active defense layers — a replaceable filter and UM's patent-pending Sterile-Vortex — to instantly filter and sterilize the air. Protecting you from almost all bacteria, virus, dust, and other particles.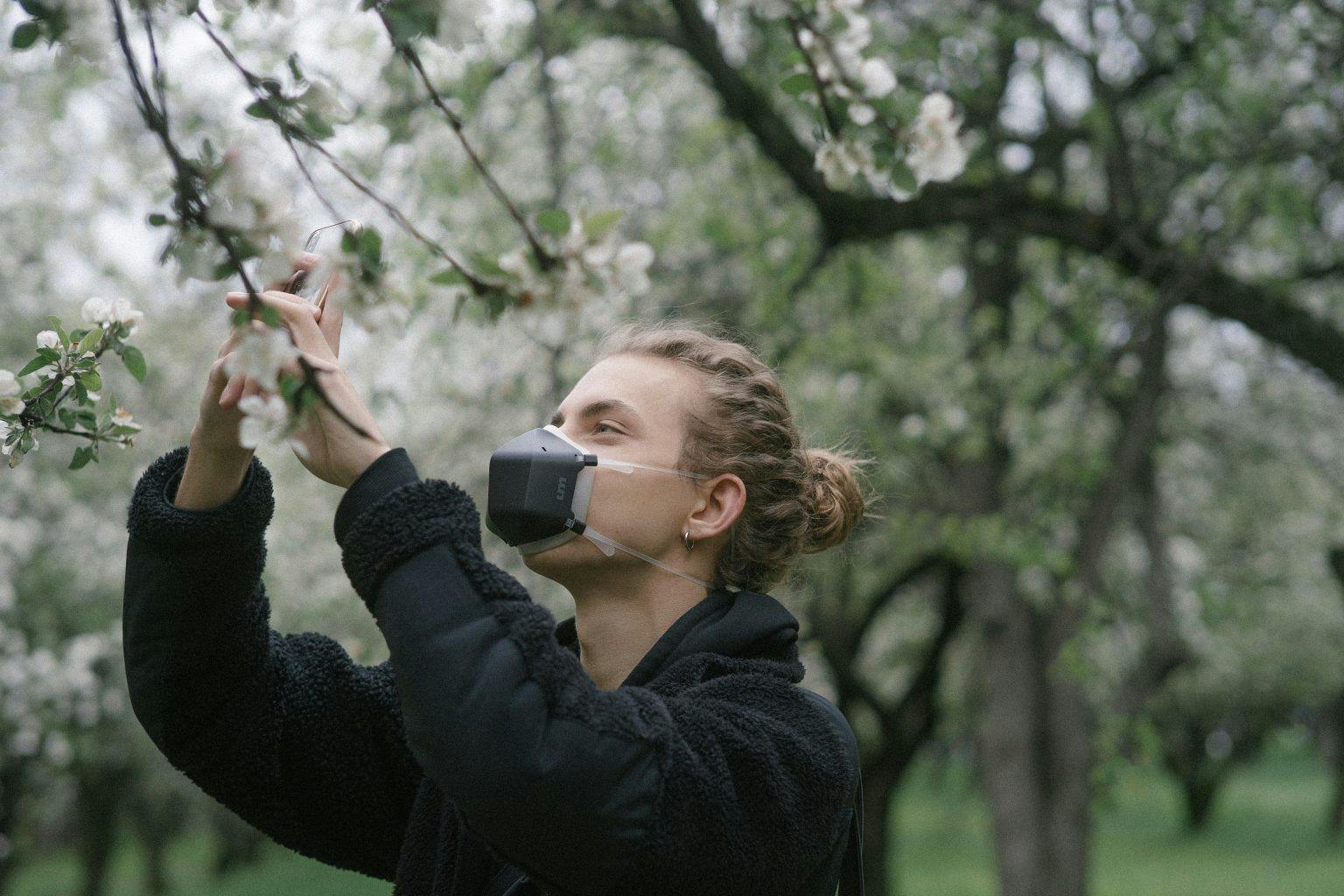 What products/services have you used throughout your project's crowdfunding journey?
Marketing and promotional tools
TCF
Communication tools
ManyChat
Data tools
Google Analytics
Design / photography / content creation tools
What's worked, and what hasn't?
Most worked well.
What recommendations do you have for other project creators?
We did pretty well this time. We certainly recommend Kickbooster. Always plan ahead. Do pre-campaign lead-generation and utilize platforms like Kickbooster.
What stage is your project at now?
We are at working prototype stage. Expect to ship in October.
What's next?
We plan to take the project to the next level, develop the next generation for frontline workers.
Where can people go to learn more about you and your project?