What Is A Pledge Manager And Why Do I Need It For My Crowdfunding Campaign?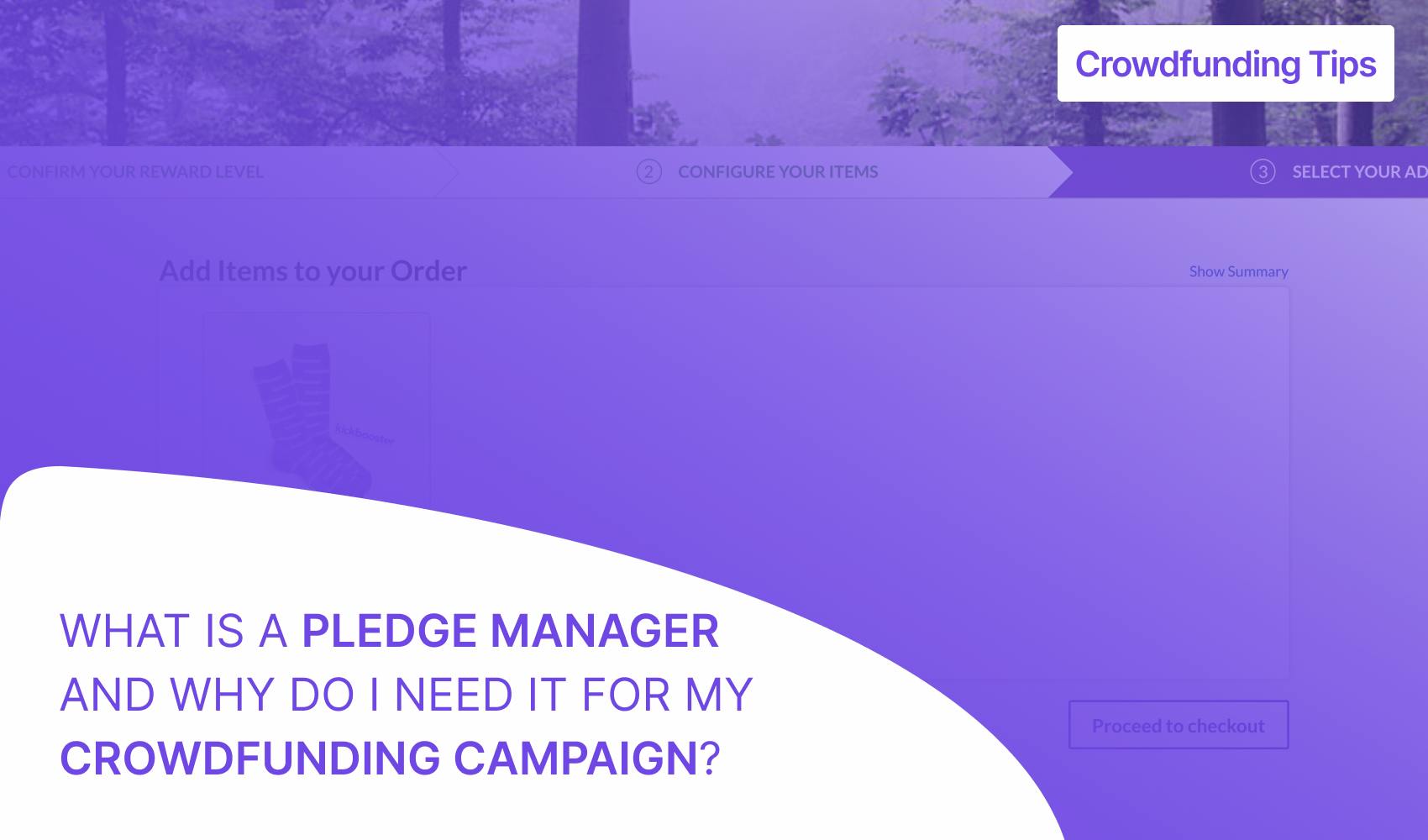 A lot of work goes into a successful crowdfunding campaign, and although you might have reached your funding goal, the hard work isn't quite over – it's now time to start fulfilling your rewards. This is where a pledge manager comes in handy. 
Pledge managers are used by crowdfunding project creators to collect the vital information from their supporters needed to fulfill the rewards promised during their campaign. It provides surveys that backers can fill out to help track what they pledged, record their reward choices, and collect shipping and payment information. 
A pledge manager is great for campaigns with: 
Physical rewards
High number of backers
Numerous reward variants (size/color options)
Add-ons
Although Kickstarter has their own survey built into their platform, a third-party pledge management software is beneficial in so many ways. 
Here are 5 reasons why you need a pledge manager for your crowdfunding campaign:
1. Raise More Funds
Just because your campaign is over doesn't mean you can't raise more money. A good pledge manager will allow you to include add-ons and reward level upgrades in your backer survey, which can encourage backers to spend more and increase the average pledge value per backer. Allowing upgrades in your post-campaign survey gives backers an opportunity to change their minds on their pledge value as the project gets closer to fulfillment. 
2. Correct Variances in Shipping
Calculating shipping costs can be a bit of a headache for any project creator, but a pledge manager will take care of any variances in shipping costs. If a backer didn't pay the correct amount of shipping with their pledge, because of their tier amount or their location, you can charge them the amount they owe or give them credit for the extra amount through your pledge manager. This can also be helpful if your backers have moved since pledging to your campaign. 
3. Recover Failed Pledges
Failed pledges are common and happen for a variety of reasons: insufficient funds, credit card expiry, or fraud protection from the bank. This can be a problem because it means you may not collect as many funds as expected and even risk not having enough to fund the project, even though it's been deemed 'successful'. A pledge manager will ensure that all backers, including those with failed pledges, can be imported into your survey after the campaign ends. Backers with failed pledges are added with a pledge value of $0 but the reward tier they attempted to pledge to is saved. When it's time to send your surveys, the backers with failed pledges will have another chance to pay for the reward they pledged to.
4. Build Backer List for Future Projects
With Kickbooster's Pledge Manager you will have the opportunity to give your backers the option to opt into future email marketing communications. This is a great way to build your email list because you're targeting a group of people who are already interested in your product and what you have to offer. Your backers are likely going to want to be contacted about other products and future crowdfunding projects they will likely be interested in. 
A pledge manager is a great addition to your crowdfunding tool roster for so many reasons. Learn more about Kickbooster's Pledge Manager and how it can elevate your post campaign experience here.